📻🎶 OUR CURRENT FAVORITE MUSIC & 'HAPPY KIDS' PLAYLIST 📻🎶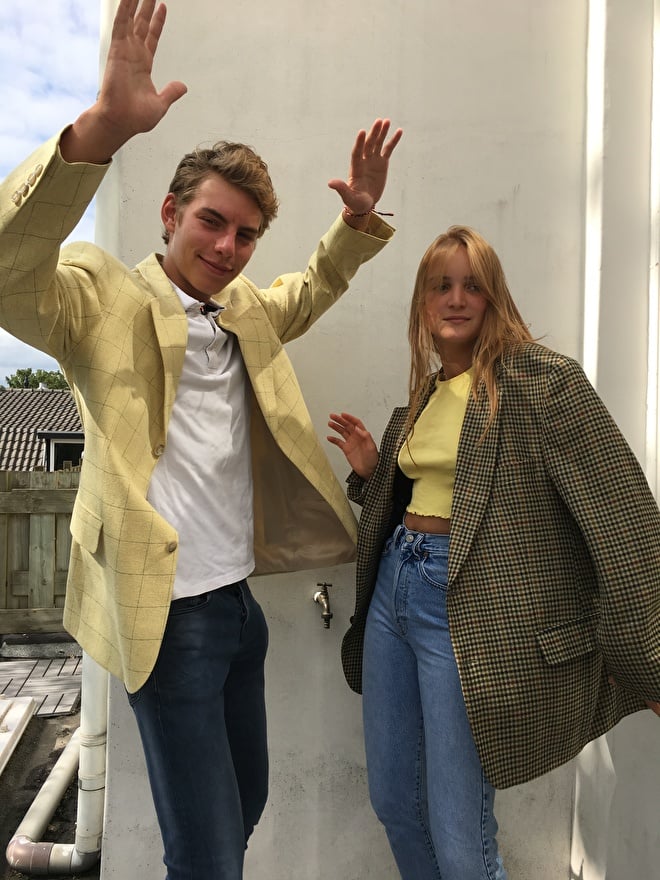 🐝 Well, we've been inside for a while. You too? We are pretty busy behind the scenes on our laptops, but occasional dances around the room are also a lot of fun and good for distracting yourself from the situation in the world right now. Secretly also a bit for ourselves, but especially for you, we have made a Spotify playlist with our favorite music.
Enjoy a playlist full of great dance songs with the people you're stuck inside with, to get rid of everything in your body that is stuck with all that sitting still around the house. From old classics to cool, new artists, you will find very different music in this playlist, but they all have one thing in common and that's that all the songs will make you instantly feel better and happy (at least that's what it did for us).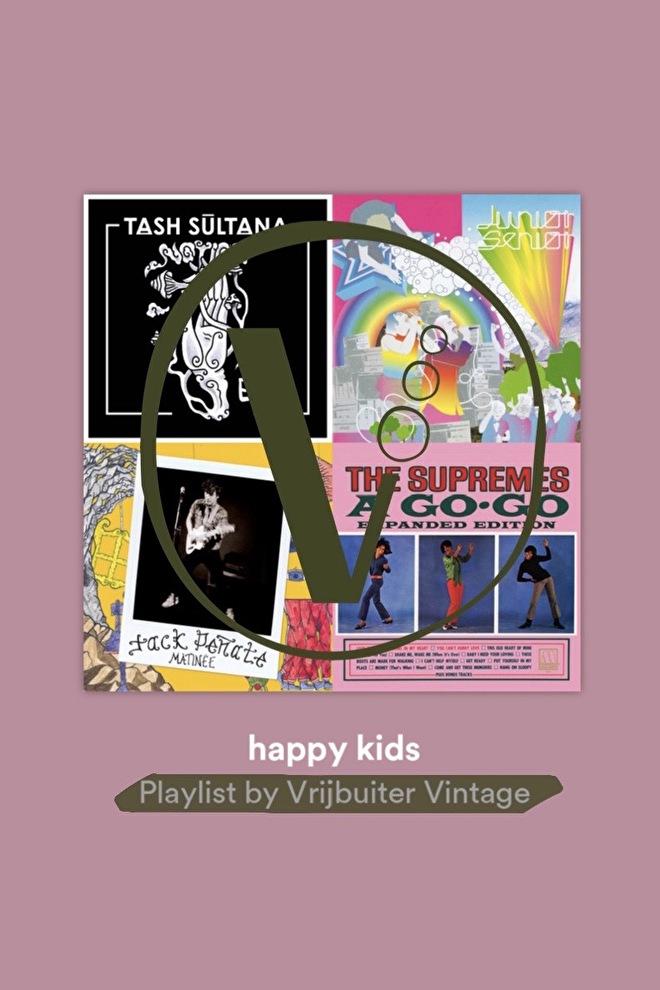 📻 Happy Kids playlist by Vrijbuiter Vintage 📻
Of course we are not going to reveal all the good ones because you have to find out for yourself by clicking on the picture above, but we can give you a small peek at our playlist to give you a better idea of ​​what music you will find in there. Below, therefore, 9 songs that we love and are in the playlist!
🎼 Peggy Gou - Starry Night
🎼 Bellaire - Paris City Jazz
🎼 Sophie Ellis-Bextor - Murder On The Dancefloor
🎼 Kool & The Gang - Get Down On It (single version)
🎼 The Trammps - Disco Inferno
🎼 Johnny Corporate - Sunday Shoutin'
🎼 The Drums - Blood Under My Belt
🎼 Manu Chao - Me Gustas Tu
🎼 The Supremes - You Can't Hurry Love
If you have become curious about the songs above, then you have the link here again to the playlist on Spotify.
Enjoy the sun in your own garden or balcony and have a dance to our playlist and at the same time, you will have done a little workout, which is great if you do not feel like doing all kinds of squats and sit-ups today :) If you're listening to the playlist, please share it with us on social media because we would love to see 💌.
With love,